Damaring - Indosia's World AeroPress Champion 2017
Posted in WAC | Jan 29th 2021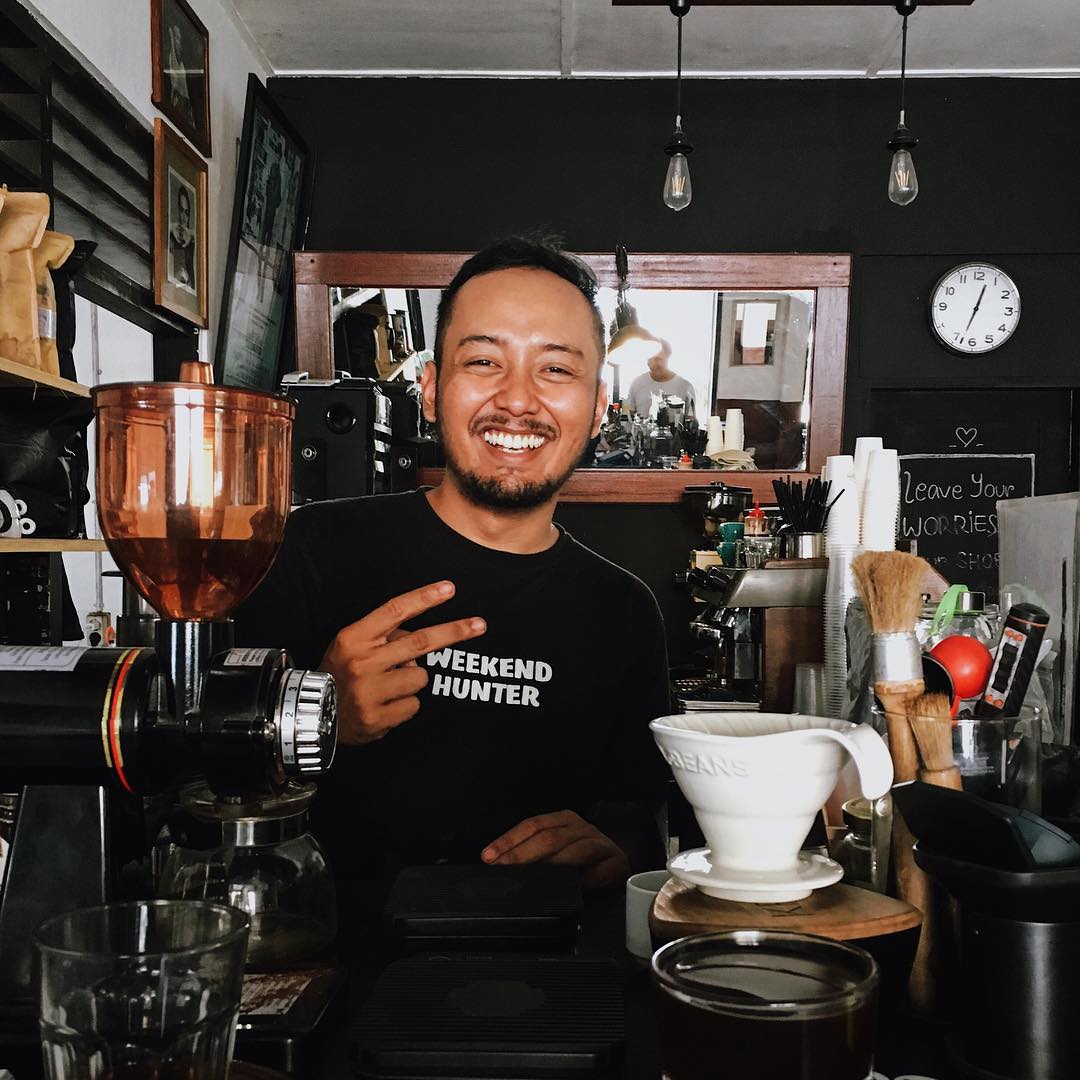 Photo by
AeroPrecipe
We are travelling through Indonesia and were thrilled with the opportunity to hang out and drink coffee with the 2017 Indonesian Aeropress Champion, @damaringkw .
Damaring has an interesting AeroPress journey - he was working as an Architect but was having some problems with his back from sitting at a desk all day... as a forced career move he fell into the coffee industry but didn't want to work purely as a barista, so he got into roasting and started to spend a lot of time visiting coffee farmers at different plantations across Indonesia... due to amount the travel, an AeroPress simply worked best as something to throw into his bag and use to test the coffees - the shape fit in his bag well and it was durable. Convenience led to experimentation and before he knew it he was creating his own recipes, eventually competing and becoming the Indonesian AeroPress champion.
The recipe we've shared here isn't the one Damaring used in competition, but rather one that he is currently most happy with. Give it a go and let us know what you think!